VIRTUAL IN-HOUSE EXHIBITION
innovative solutions
FIND OUT MORE
VIRTUAL IN-HOUSE EXHIBITION
The nationwide restrictions triggered by the Corona crisis have led to many trade fairs, meetings, events and congresses being postponed or cancelled. Take the chance now – digital live events offer many advantages! Now is the time for Virtual events.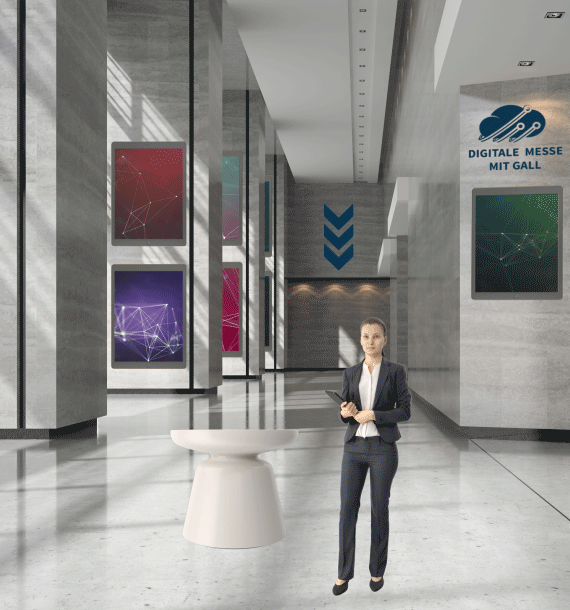 Especially during this time of great upheavel it is more important than ever to stay in touch with your clients. Sharing knowledge, updating and maintaining close contact to customers and employees has never been so critical. The goal is to keep everybody in the loop and establish new creative ways to be of service when needed.
Enjoy the following benefits of digital events:
Save on costs (no costs for rental, catering, technical equipment and travel costs)
Sustainability– contribute to the protection of our environment
Increase your brand awareness with worldwide participants
Keep everyone safe – no travel means no health risks
Eliminate long travel times for customers or employees
Attendees from all over the world can attend – no travel or immigration restrictions
Statistical evaluations – at your fingertips in realtime
Innovative format
GALL has the solution for you:
Virtual IN-HOUSE EXHIBITONS open up new possibilties.